Location
Dallas Texas, US
Open Hours
10.00 - 18.00 CT
Own your
audience

!

There are hundred of music platforms out there, Spotify, Youtube, Apple Music, Sound Cloud and the list can go on and on!

While is great to be part of all those platform, it's also very risky! Frist of all, you don't have access to your fans, at least not on the largest players. The second problem is that you are at risk of being banned at any time you don't complain with the terms and conditions.

Can you imagine not being able to access your account? Loosing all your fans because you got banned from the platform? That is a reality that can happen you today or tomorrow!

We've understand the power of reaching out to your fans and owning your audience, that's why we've built a platform where you can distribute your music and being in touch with your fans.
Easily
Customizable

!

The platform has been built with customization in mind. You can easily change the theme from light to dark or even create your own with the theme editor.

The theme editor comes with a color picker for you to choose your brand colors, if you need more advance customization you can even write your own CSS styles.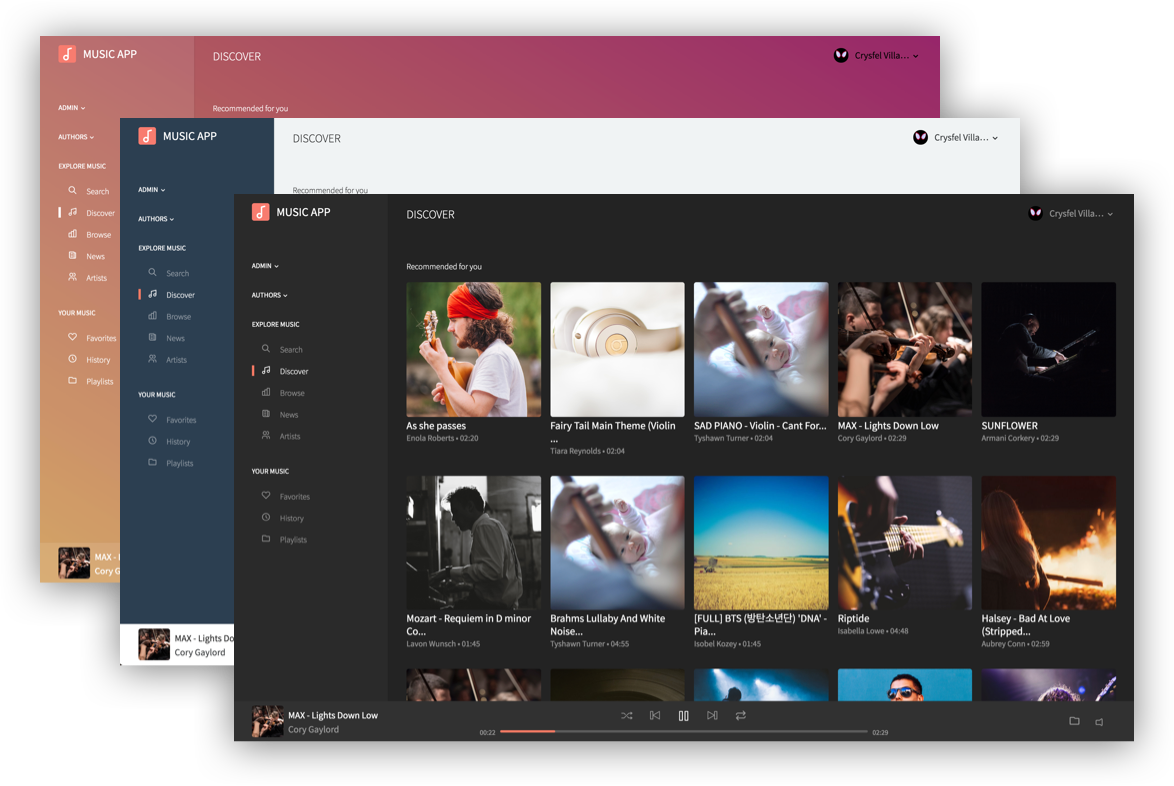 Beautiful and Clean
Design

!

Beautiful and easy to use design, with powerfull features for your fans to listen their favorite music.

We focused on simplicity! The design is very easy to use and understand, it gets out of your way and let's you focus on the music. Plenty of white space to provide a clean layout you fans will love!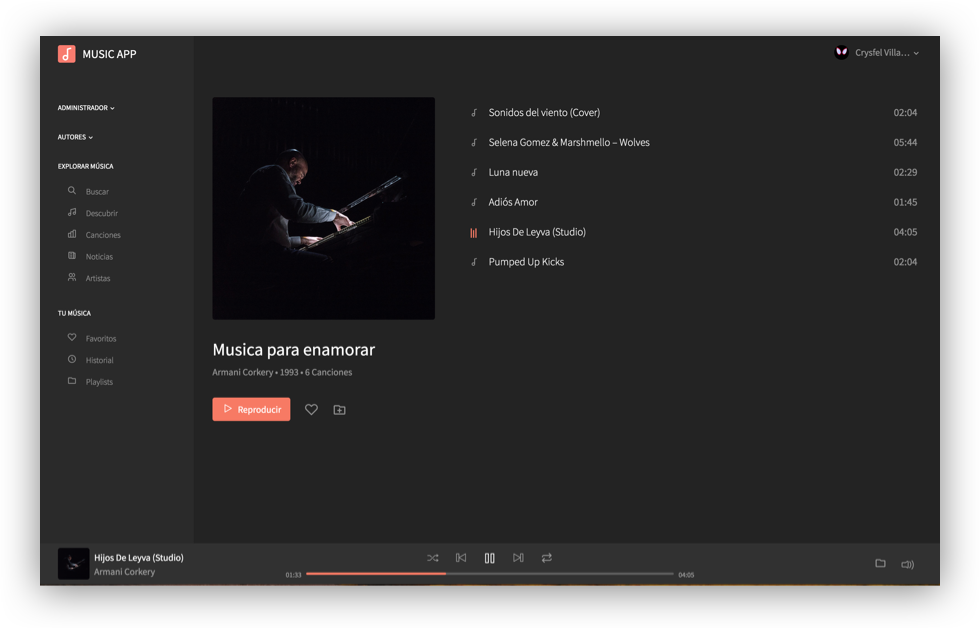 Know your
Audience

!

A powerfull dashboard to help you understand your audience! You can find out where are your fans listening from, popular songs, singles or podcasts.

Give you users what they want or plan a tour where you know your users are.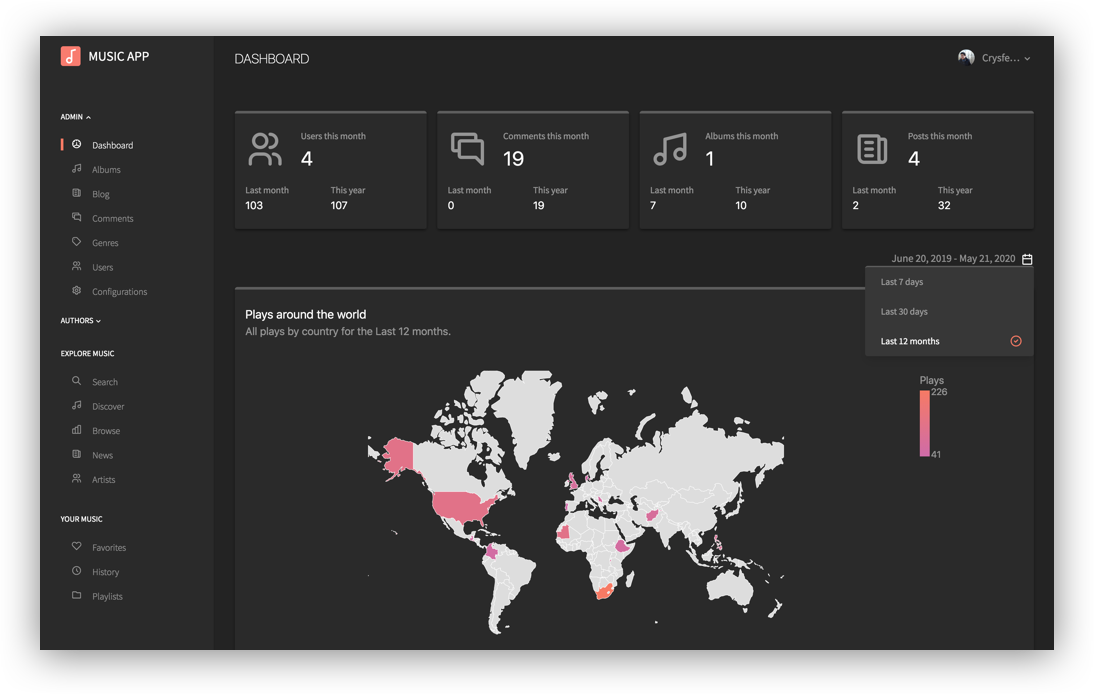 Upload many
Songs

!

You can easly upload new songs to an album by dropping all the mp3 files into the window or selecting them individually. The system reads the metadata from the mp3 files to prefill the forms, allowing you to easily upload songs.

The platform supports albums, singles and podcasts. So you can publish any kind of content to engage with your audience.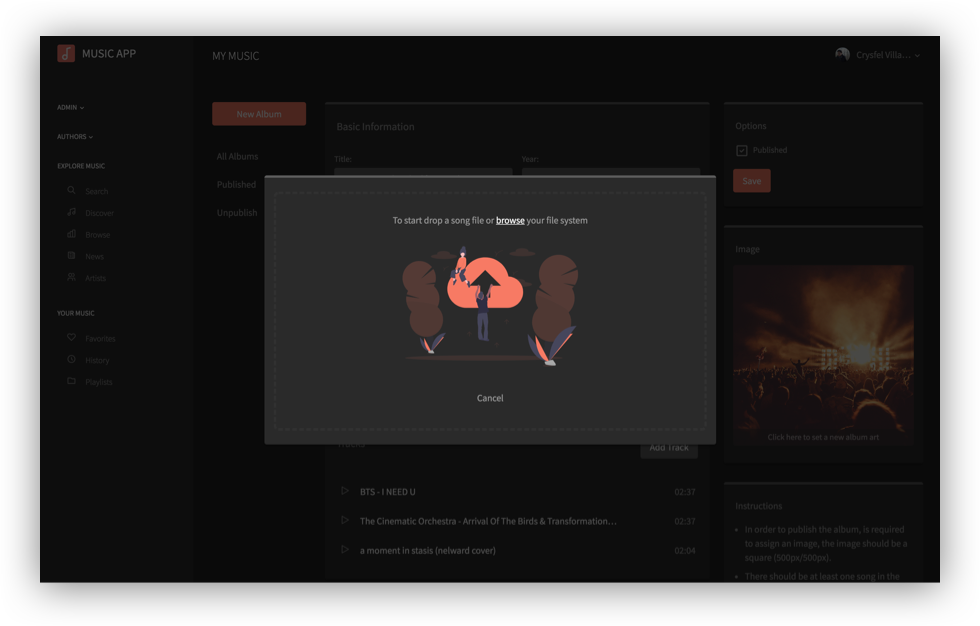 More App
Screenshoots

!

Plenty of tools to facilitate the communication and engagement with your fans.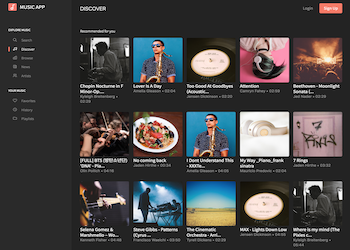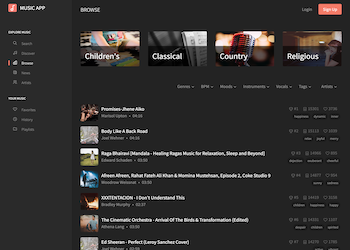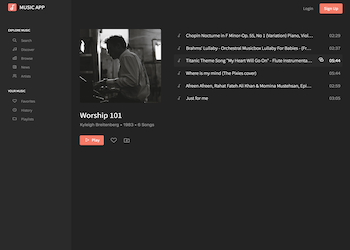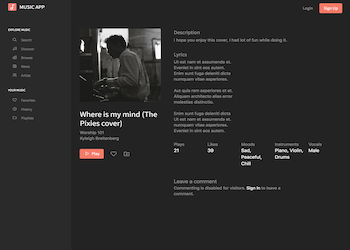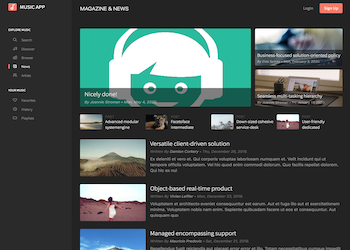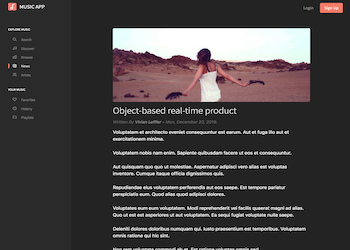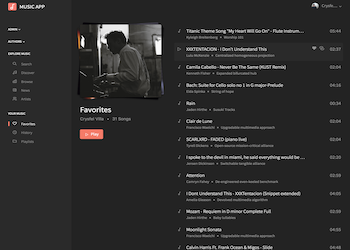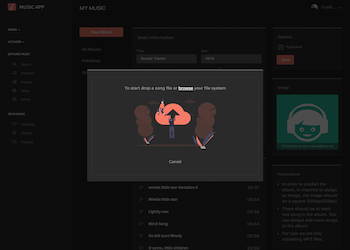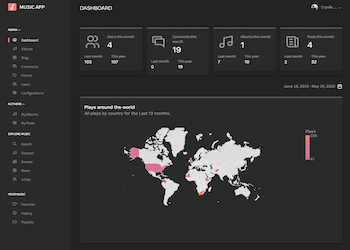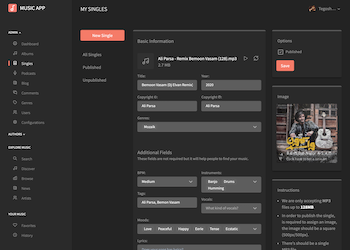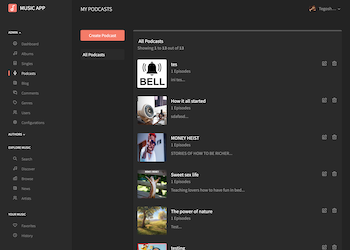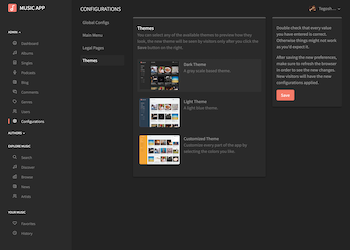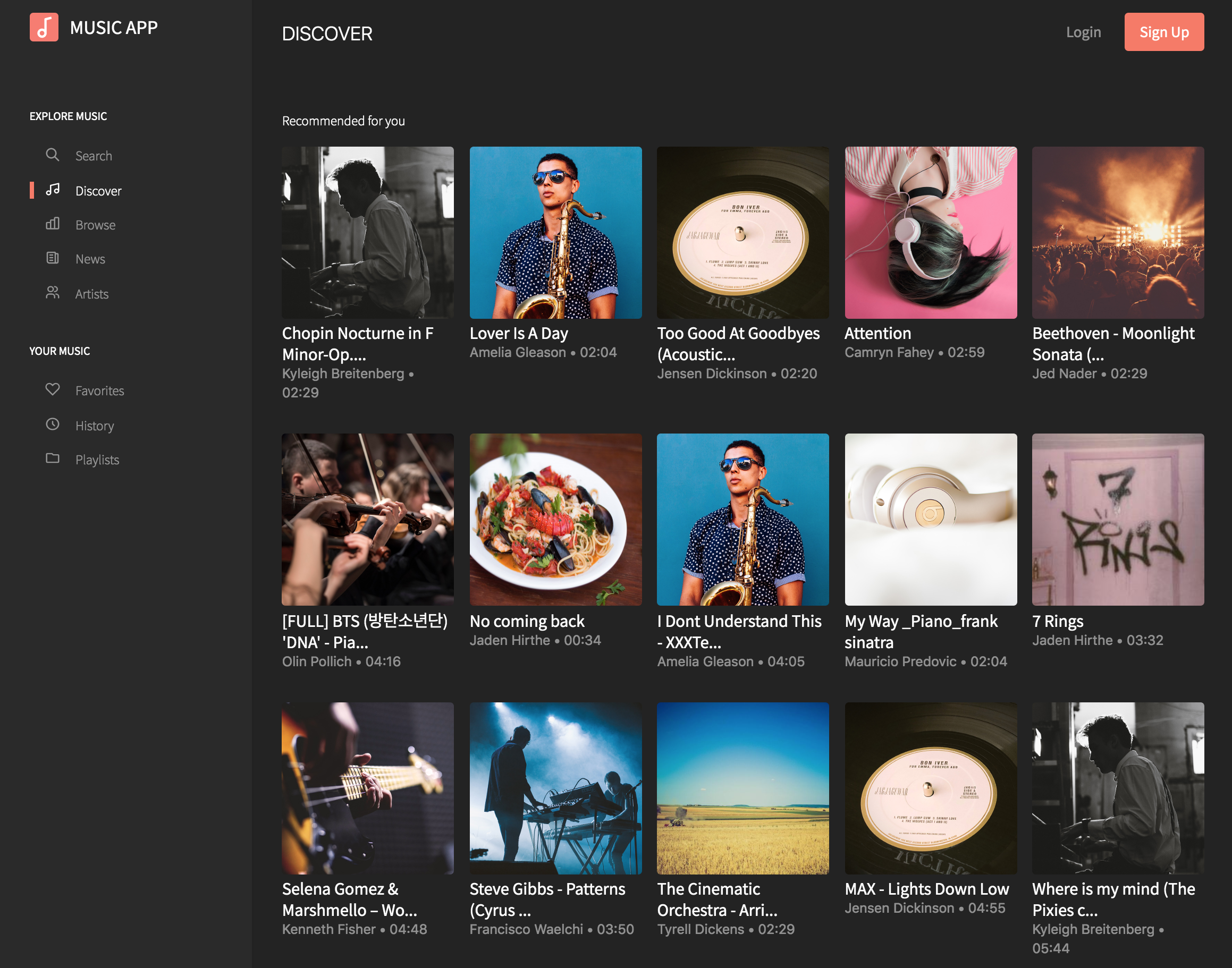 Best
Customer Support

!

We understand that is very frustating when you get into problems and nobody answers your questions, that's why we provide the best customer support for you.